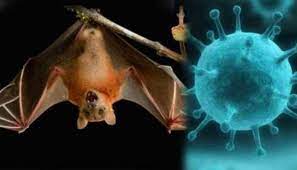 The Kerala government has taken swift action by sending five samples to Pune's prestigious National Institute of Virology (NIV) for Nipah virus testing. These samples were collected from two individuals who tragically passed away on September 12, 2023, in Kozhikode district.
The two victims were a 23-year-old man and a 12-year-old boy. Both exhibited symptoms indicative of Nipah virus infection, including fever, headaches, vomiting, and respiratory distress.
NIV, renowned as India's premier virology institute, is the most trusted facility for Nipah virus testing. Test results are anticipated within a few days.
Meanwhile, the Kerala government has declared a health alert in Kozhikode district. A dedicated team of medical professionals and health authorities has been dispatched to investigate the situation further.
The Nipah virus is an extremely contagious pathogen capable of causing severe illness and fatalities. It primarily spreads through contact with the saliva or blood of infected animals, particularly bats. Contaminated food or water can also transmit the virus.
Currently, there is no specific treatment for Nipah virus infection, with supportive care focusing on symptom management, including fever, headaches, and respiratory problems.
While the Nipah virus outbreak in Kerala is a matter of grave concern, the Kerala government is diligently implementing measures to contain the outbreak. The public is urged to remain composed and adhere to guidance issued by health authorities.
To prevent the spread of Nipah virus, consider these precautions:
Avoid contact with bats and their excrement.
Thoroughly wash hands with soap and water after handling animals or their excrement.
Ensure all food is thoroughly cooked before consumption.
Consume only boiled or bottled water.
Stay away from individuals displaying Nipah virus symptoms.
Seek immediate medical attention if you suspect exposure to the virus.
The Kerala government is actively collaborating with NIV to manage the Nipah virus outbreak. The public is urged to cooperate with health authorities and heed their directives.