Explore the significance of Ganesh Chaturthi, a cherished Hindu festival honoring Lord Ganesha's birth. Discover how it's celebrated and eco-friendly tips for a responsible observance.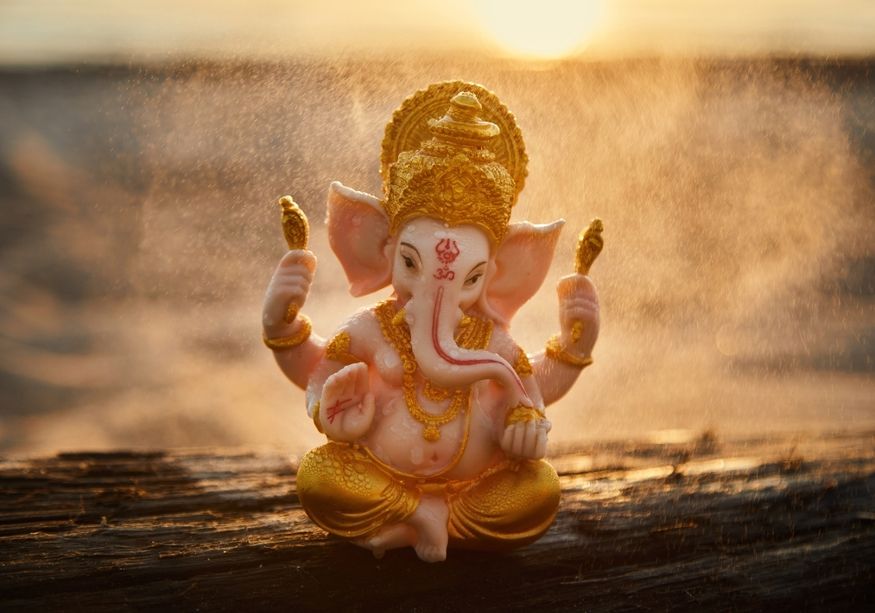 Ganesh Chaturthi, also recognized as Vinayaka Chaturthi or Ganeshotsav, is a jubilant Hindu festival dedicated to Lord Ganesha, the revered deity known as the remover of obstacles and the bestower of wisdom, prosperity, and good fortune. This vibrant celebration unfolds with immense zeal and fervor across India, with particular enthusiasm in regions like Maharashtra, Gujarat, and Karnataka.
Celebration of Ganesh Chaturthi
The Ganesh Chaturthi festival spans ten days, commencing on the fourth day of the Bhadrapada month in the Hindu calendar. To kick off the festivities, clay idols of Lord Ganesha are lovingly installed in homes, temples, and pandals (temporary shrines), adorned with fragrant flowers, garlands, and ornate decorations.
Devotees express their reverence by offering prayers and delectable sweets to Lord Ganesha. The festival also features a spectrum of religious and cultural events, including the rhythmic chants of aarti, soulful bhajans, and enlightening kirtans.
On the grand finale of the celebration, which is the tenth day, the idols of Lord Ganesha part ways with their earthly abodes as they are immersed in flowing rivers or serene lakes. This poignant ritual, known as visarjan, symbolizes the release of life's impediments and the embrace of new beginnings.
Responsible Celebrations of Ganesh Chaturthi
While Ganesh Chaturthi brims with joy, it is equally essential to honor this festival with reverence for the environment and societal welfare. Here are some eco-conscious tips for celebrating Ganesh Chaturthi:
Eco-Friendly Idols: Opt for idols crafted from eco-conscious materials like clay or papier-mâché, avoiding plastic or non-biodegradable options.
Mindful Immersion: Ensure idols are immersed in rivers or lakes earmarked by authorities, steering clear of polluted water bodies.
Charitable Contributions: Redirect funds from lavish decorations and gifts toward charitable donations, supporting those in need.
Timings for Ganesh Chaturthi in 2023
In 2023, Ganesh Chaturthi will be commemorated on September 19. The auspicious period for installing Lord Ganesha's idol falls between 11:01 AM and 01:28 PM.
Here are the pertinent timings for Ganesh Chaturthi in 2023:
Commencement Date: September 19, 2023
Conclusion Date: September 28, 2023
Idol Installation: Auspicious from 11:01 AM to 01:28 PM on September 19, 2023
Visarjan (Immersion) Date: September 28, 2023
Ganesh Chaturthi is not just a time to honor Lord Ganesha's virtues but also an occasion to unite as a community and celebrate our shared cultural heritage. We extend warm wishes for a joyous and blessed Ganesh Chaturthi!